Best Gift Card Deals for Regional Victoria
No one likes being in limbo.
But it's how many of us have felt lately.
Fortunately, there appears to be some certainty in businesses opening up giving us something to look forward to: Shopping, travel and a little indulgence!
If you're in regional Victoria, it's safe to say that most stores are open and businesses are ready to receive all the support they can get.
It's also a great time to buy some Gift cards and treat yourself as a reward for getting through the many series of on and off lockdowns.
Here's our selection of gift cards available via our Doing Good Rewards platform. Buy them and save with our exclusive discounts and use them online or in the physical store.
It's time to kick back, relax and show how serious a little bit of self-indulgence can be, all for a good cause!
BOOKS AND GAMES GALORE!

It almost feels too decadent to curl yourself up with a good book, perhaps in the tub or under your blanket. But sometimes, that's what we need to escape our reality for a while.
We call it "living provocatively through literature!"
A good book is never underappreciated, and definitely when you can get them at discounts.
Save 5% with Dymocks gift cards: 
Use online or in-store at their Bendigo outlet:
Bendigo Bank Central Shops 13, 15, 2 Bath Ln, Bendigo VIC 3550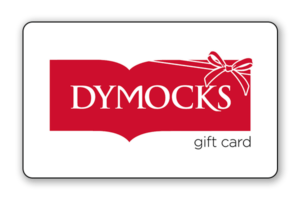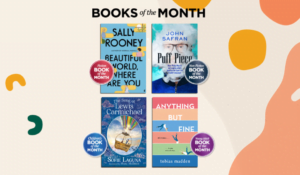 Check out their own Gift Guides, Books of the month, Bestsellers and Adult colouring books for yourself. Or purchase the gift card for someone else. These are all great gift ideas that will put you in others' good books – see what we did there…
Save 5% with Booktopia gift cards:
Use online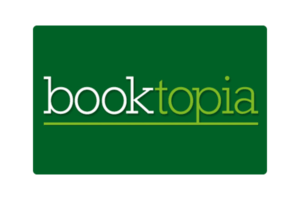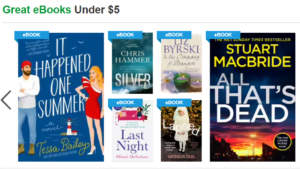 Australia's largest bookstore is stocked with over 6 million books in its database.
They offer physical and e-books from thousands of titles from local and international publishers. Most of their books are already discounted and so you'll be getting double discounts on top of our app-exclusive discounts.
Save 5% with EB Games gift cards: 
Use online or instore at:
Geelong: Shop 3 Market Square Shopping Centre Cnr Malop &, Moorabool St, Geelong VIC 3220

Shepparton: Shop 22 Shepparton Marketplace, 110-120 Benalla Rd, Shepparton VIC 3630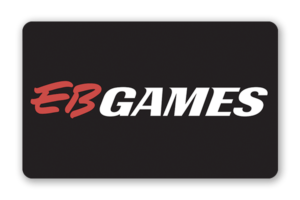 Let's immerse ourselves in the fantastical world of video games. We can't deny that it's become a favourite pastime for some of us since the pandemic began but hey, we need some new games too!
Special mention: They're having sales of up to 50% on selected games, merchandise, consoles and accessories. Did someone mention – early Christmas pressies?
TANTALISE YOUR TASTEBUDS WITH THE FINEST FOODS

We used to dine in at restaurants and never really thought about the whole experience. Then when we were plunged into lockdown, dining in became wishful thinking over the takeaway bags and disposable cutlery.
Now that we can sit in a restaurant, order from the menu and have our food served to us freshly cooked and plated, we just want to experience this as often as we can.
Save 7.5% with Good Food Restaurant gift cards: 
Use online or instore at their participating restaurant:
Geelong – Black Bull Tapas Bar & Restaurant
Geelong, VIC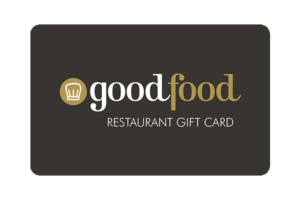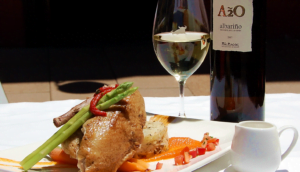 Invite your friends and family to celebrate and enjoy some delicious and affordable Spanish Tapas from entrees, mains, sides and desserts.
Choose from popular favourites like Mac And Cheese Croquettes, Calamari Tacos, slow cooked beef cheeks, Paella to Churros and fried cheesecake. Yum.
Save 7.5% with Gourmet gift cards: 
Use online or instore at their participating outlets:
Drysdale:
Merne at Lighthouse
650 Andersons Rd, Drysdale 3221
Wangaratta:
D'Amicos Italian Restaurant & Pizzeria Wangaratta
59 Vincent Rd, Wangaratta 3677
Bright:
Tomahawks
15 Camp Street , Bright 3741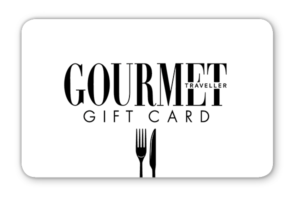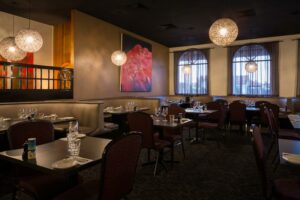 Whether you feel like relishing in the heart of the beautiful Bellarine Peninsula (Merne at Lighthouse), savour mouth-watering homestyle Italian cuisine with locally sourced wines (D'Amicos) or have finger licking good American favourites (Tomahawks), you just need the right company to make your mealtime a great time.
LIVE, LAUGH, LOVE, TRAVEL!

Travelling… oh how we need to re-quaint ourselves with how that feels like. We do miss those slightly inconvenient moments when we fumble to present our boarding passes to the flight attendants, shoving our bags into the tightest spots of the bag compartments and adjusting ourselves to the awkward plane seats.
Luckily in air travel, it's the destination that counts, not quite the journey!
We can soon revisit this again as domestic and international borders start opening up and we can see our friends and families after a long time.
Save 5% with Luxury Escapes gift cards:
Use online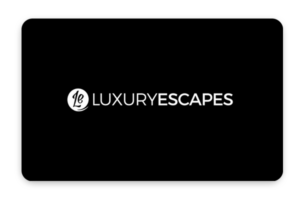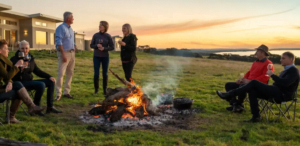 Local tourism has taken a hit and we can help get it back on its feet as we explore and experience what our own backyard has to offer.
Book your next trip to Tasmania for an eight-day, small group tour that includes relaxing walks, Freycinet Lodge Stay & Luxury Wineglass Bay Cruise.
If you prefer being up in the air taking in picturesque natural landscapes and wonders, there's the Gold Coast private helicopter tour. In about three hours, you'll fly over Cook island as a pilot escorts you from destination to destination. Then enjoy a picnic lunch with champagne on a secluded island.
Definitely sounds like an all-round luxury adventure!
Save 2.5% with Webjet gift cards:
Use online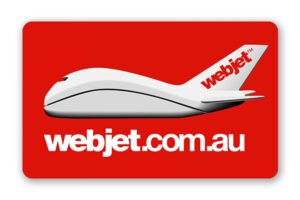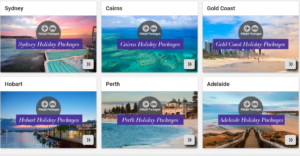 If you haven't booked a trip with Webjet, you've probably heard about this travel agency. You can literally mix and match your next holiday by comparing prices and combining the travel package that suits you anywhere in the world.
Browse their attractive domestic travel deals to Adelaide, Gold Coast, Sydney, Cairns and other states with prices starting as low as $300 for single to multi-over night stays.
Subject to international borders opening up by Christmas, you can also book your flights to London, Paris, Rome, Asia, South East Asia and other destinations.
ONE BODY, ONE MIND

Do you feel those tight muscles and knots that need a good knead? Or maybe your beauty treatment is long overdue and you can finally chuck the trackies that you've been wearing five days in a row?
It's a sign that your body and well-being need some quality care and you'll feel like a new person in time for the new year.
Save 7.5% with Spa.com.au gift cards:
Use online or at participating outlets:
Mansfield: Coco Beauty Retreat,: 44 Malcolm St Mansfield , VIC 3722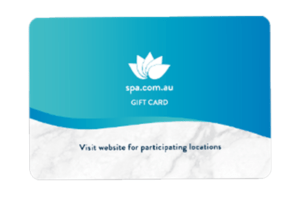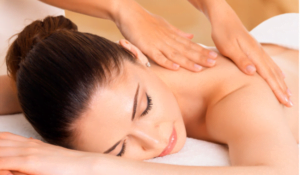 Try Coco Beauty Retreat and enjoy their luxurious body spa treatments or facials.
This is your ultimate me-time as you'll be treated in a blissful, calm and undisturbed environment. Relax in our beautiful day spa environment and enjoy one of our many luxurious body spa treatments or performance facials.
Define Health + Fitness Geelong Bootcamp
Geelong: Eastern Beach Waterfront Geelong , VIC 3220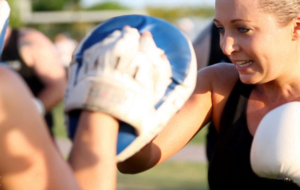 If you've let your fitness slip a little or need that boost in your current exercise routine, get motivated again with Define Health and Fitness. Its trainers offer a more holistic 360-degree approach to fitness, nutrition and physiotherapy.
You will be given a deeper understanding of your exercise programming, muscle activation, functional training and specific exercise rehabilitation. You'll be in tip-top shape in no time as the trainers help you choose the right workout program that suits your goals and lifestyle.
Every time you shop with us, you will automatically receive a discount and part of that saving is donated to your nominated charity. You'll experience the joy of shopping, saving and ultimately helping others in need. Click here to find out more or start shopping with the Doing Good app now (use code: dgrcommu). 
Stay ahead of the trends and the competition
Future proof your business by addressing the TOP 3 emerging consumer trends.
Get the best strategic value out of giving discounts
3 irresistible strategies you can deploy this week that'll boost your sales. Suitable for any business – retail, services or e-commerce.