Giving Discounts: Can it work for your business?
Hats off to all you business owners!

You've survived two long and tough years. As if trying to keep your businesses afloat was not a struggle already, many of you have dealt with exceptional pain and hardships of late.

The bushfires in late 2019 followed immediately by Covid would be enough to derail even the most resilient businesses.

As lockdowns eventually become a thing of the past, we can finally open up and trade again. It's also the time to think about offering discounts or something for "free" as an effective sales strategy.

The benefits of discounts or offers for business owners and customers cannot be refuted since it was started in 1887 by the Coca Cola company. They simply gave free samples of their drinks and just 8 years later, its products were consumed in every territory of the United States. This method of accelerating sales became very popular by the early 1900s and has continued on to this day. When it applies to us, there's no denying that we all love a good offer. 

But many business owners are reluctant to discount their goods because they may question the value and how much it'll cost their business. Before you tell us to hit the road, we're not suggesting offering a sale that will eat into your cost or cause further losses.
On the contrary, discounts – be it a % off the regular price or freebies – can be the blueprint of growing your profits and the main contributor to your business success.

Here's why discounts work and how they can be your secret weapon to fuel business growth:

Increased Sales = More Money
Almost two-thirds of consumers usually decide to buy something because it was on a discount. Research has shown that 80% of customers are motivated to make a first-time purchase with a business if they're offered a discount.
Remember the time when you were browsing in a clothing store and you bought that shirt (that you didn't need), just because it was on discount?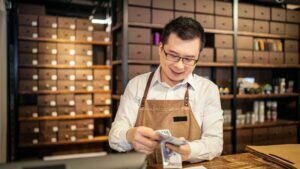 While it's a fact that discounts can drive sales, their ultimate power to boost a business for the long-term could be underestimated.
Discounting is a tactic that attracts new customers to do more business with you because they feel appreciated buying from you. Your customers will become more loyal and are likely to spend 67% more than new ones, making them your source of high ROIs.

Furthermore, customers are less likely to compare your products to others, strongly implying that they'll choose you over your competitors. Your business will have increased traffic and even more sales because customers are more inclined to buy your other products too.

Discounting can have these positive compounding effects – the more discounts on products you offer, it'll attract more sales, and more sales attract more money.

Makes your customers feel good

The psychology of receiving a discount is a simple one to understand: When customers get a discount or think they've gotten something for nothing from you, they become happier.

A study by the Marketing Clinic showed that when participants received a discount, they experienced feelings of excitement, pleasure, happiness and other positive emotions.

Delving deeper into why this happens, another study noted the reason people felt so good after getting a discount is that it increased their feel-good hormone, oxytocin. This hormone is responsible for making us feel elated, satisfied and calm.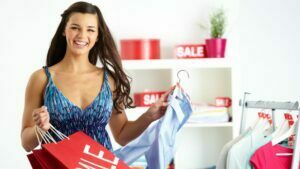 People feel so good after getting a discount because it increased their feel-good hormone, oxytocin
The Marketing Clinic study found that 56% of people felt guilty when they bought something expensive. You can use this to your advantage by enticing your customers to buy from you by providing an irresistible price point.  Once your customer knows that they feel good and get value from buying from you, they'll always come back for more. 
Imagine how much power your discount can have on your customers' moods and emotions that will in turn skyrocket your sales!

Improve your business reputation

When it comes to your reputation, all eyes are on you. Your public perception is formed by your customers, other stakeholders like your staff, suppliers, business partners and community.

We've established that offering discounts will create a positive association between your business and customers. You can further create more trust and boost your reputation by having all-inclusive offers and deals for students, senior citizens and for those who are in financial distress.
Your business will benefit from the increased recognition as being socially responsible Corporate Social Responsibility (CSR): The catalyst for businesses to survive this decade.

When this happens, a study on online review statistics showed that 72% of your customers will become your raving fans by sharing good news about what you do on their social networks, online forums and reviews. These positive reviews can increase conversions by 270%.

Others will hear about the great work you do and you'll be one of the top, if not the top choice when it comes to their buying decisions.

Discounts should be considered as your overall masterplan to scale your business. The next step is to create a strategy that will maximise your ROIs by truly understanding current market trends.
Click here to find out how to create the ultimate discount strategy that will give you an edge over your competitors and boost your sales in a short period of time.

Stay ahead of the trends and the competition
Future proof your business by addressing the TOP 3 emerging consumer trends.
Get the best strategic value out of giving discounts
3 irresistible strategies you can deploy this week that'll boost your sales. Suitable for any business – retail, services or e-commerce.