Corporate Social Responsibility (CSR): The catalyst for businesses to survive this decade.
We've been busy dodging a relentless stream of bullets.
When we were ready to get up on our feet again, there came another lockdown, another set back – repeat multiple times and we're exhausted and frustrated.

But we rise again in this "new normal" to find ways and pivot our businesses to survive the next lockdown or whatever comes at us.
Yet there's always that niggling feeling of whether we'll get through the next crisis.

Statistics show that 96% of small businesses fail due to reasons like poor finances, poor planning, too much competition, and high staff turnover… but no mention of a pandemic.

So that's the point of even trying to beat all these odds stacked against us?

Your secret weapon is Corporate Social Responsibility (CSR) as the catalyst to survive this decade and many more to come. It's your most powerful tool and strategy to effectively scale your business, especially in these strange times.

The current scenario

The pandemic has clearly affected how we do business and will influence how consumers spend with us. The latter want to show kindness and generosity in times of distress and it's our mission as businesses to facilitate that.

In the past year alone, one in four consumers has switched brands because it supports a charity, says the Conscious Consumer Report, 2020. Two in three consumers want Australian businesses to do more to help solve societal problems.

When it comes to the environment, for example, a Roy Morgan Poll found that 57% of consumers are shifting their shopping habits to reduce the negative impact on the environment.
Some businesses have listened and stepped up by adjusting their pursuits in order to lessen environmental damage.
This is shaping the future of all industries and it's clear that if we want to remain relevant, being a business focused on CSR is crucial for our survival.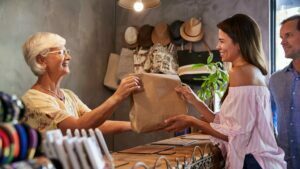 57% of consumers are shifting their shopping habits to reduce the negative impact on the environment.
Social responsibility is for everyone
Australians are a generous bunch, with 4 out of 5 giving to charities or nonprofits (McCrindle 2021), and it's increasing.
Furthermore, the Conscious Consumer Report says that 3 out of 4 consumers believe that businesses should partner with charities to help communities. It shows that they care, want to help and are looking for businesses that share the same purpose.

One study by Nielson showed that 66% of consumers are willing to pay a premium for products and services that come from companies who are working towards having a more positive social and environmental impact.

You can help give your customers a higher sense of purpose by being transparent about where your products come from and what you're doing as a business to help society. They know they're making a difference whenever they shop with you.

Walk the Talk

We've all been affected by COVID-19 that's weaved in with other socio-economic, political and other complex issues in the last two years.
While consumers may buy from you because they like your products, they will only continue to invest in you for the long haul once they know where your stand is on these issues.

But two out of three consumers believe that companies are not truly committed to their CSR and only use that as a PR spin.
Consumers want more than attractive price points or promising words of hope (which only work for the short term), they want to see truthfulness in your values.  So once you've articulated what you stand for in your CSR, stay committed to it by showing that your culture and every aspect of your business activity truly reflects your cause.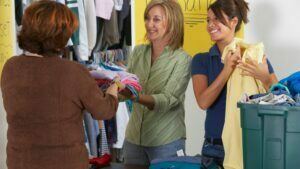 Stay committed to your CSR by showing that your culture and every aspect of your business activity truly reflects your cause.
Grow your business and never look back

Having a meaningful CSR program in place reaps plenty of rewards for you, says Peter Baines OAM, chief CSR strategist for Doing Good Rewards and author of Doing Good by Doing Good.

The most obvious is more customers doing business with you and that results in higher profits as your brand becomes more trustworthy and credible.

You'll also attract new markets and more business as more people will hear about how you're committed to making a difference in the world.
This culminates in having the right people wanting to work with you because they believe in your CSR and want to be involved with a company that shares their values. Your current employees will be more engaged and loyal to you too. The people who work for you are essential to the growth and success of your business.

Ultimately, you'll have a strong following through customer loyalty who'll support you for years to come. They will rave about your business and your cause to others as you gain more loyal customers and it will keep growing.
The last thing you need is more business uncertainty and losing your customers to the competition.
In just two minutes, we'll help you create a simple but effective loyalty and rewards program to keep your customers coming back for more while doing good for the world.
Click here for more information.
Stay ahead of the trends and the competition
Future proof your business by addressing the TOP 3 emerging consumer trends.
Get the best strategic value out of giving discounts
3 irresistible strategies you can deploy this week that'll boost your sales. Suitable for any business – retail, services or e-commerce.