Top 10 Picks to Get You Back to Work and School
If there's anything that the last two years have done to us (aside from the challenges and struggles), is that we've become experts. Experts of change. 
Vacillating between working and studying from home, school and back to the office but oh, back home again – it's amazing how we've adapted to so much uncertainty.  
Now we're tackling the pandemic with a new frontier of understanding because the working and studying landscape is evolving. Employers and schools have started to adopt hybrid working arrangements to give people the choice to work from home, school or the office.

It's natural to be cautious because it's hard to know what's really going to happen in 2022. But it seems that restrictions with lighter conditions will come and go so let's be prepared to deal with any changes because we've done it before! 
Whatever new rules of work conditions and locations may be, we've lined up 10 useful products that will help you work comfortably from anywhere.

1. Ease into screen time with this Easy Laptop stand – Crazy Sales (Save 4.5%)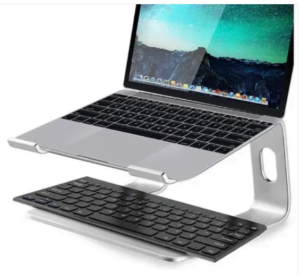 With long hours spent in front of our devices, it's only important how they're positioned in front of us. This aluminium laptop stand elevates your laptop or tablet to your eye level allowing your device to be in a more natural position. No more looking down too low or up too high, both of which will contribute to a sore neck and back.

The stand is sturdy and portable making it convenient to move around between your work areas. It suits screens from 10 to 15.6 inches and thanks to its wide-apart holder hands, your laptop will not overheat.    

2. Soothe tired eyes by applying the ultra lubricant eyedrops – Chemist Direct (Save 5%)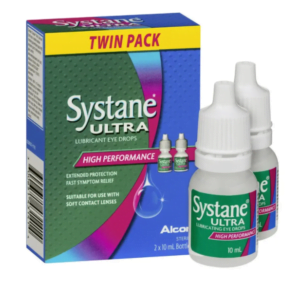 Even if your laptop or computer is in an ideal position, be prepared for a time of day or the week when your eyes say "We've had enough!"

Of course, with people staring at screens for at least 7 hours a day (top it up with a few more hours for more online meetings), your eyes will get tired and dry.

Aside from taking some time out from the devices, the Systane Ultra Lubricant Eye Drops will relieve your eyes with just one drop. Store one in your desk drawer and bring the other with you – two are better than one, it's a twin pack!

3. Burn more calories by standing with this Portable Stand desk – Catch.com.au (Save 6.2%)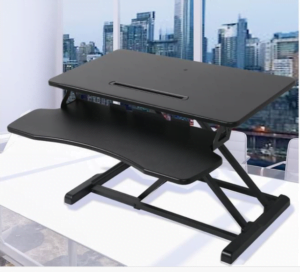 What's better than a stand desk? A portable stand desk platform that you can bring anywhere! The Levede Standing Office Desk will be your new best friend especially if you are averse to sitting all day which likely leads to fatigue and poor posture.

Ergonomically designed for comfort, this desk provides a large working space with the top level for your screen and a lower level for the keyboard and mouse.

The stand desk is super solid and stable (made of steel) but won't scratch your desk with scratch-resistant rubber pads. It's adjustable in height and has a maximum weight capacity of 15kg.

We've tried and tested this product and it ticks all the boxes!

4. Display your stationery and keep them organised in this stacked Stationery holder – Ali Express (Save 4%)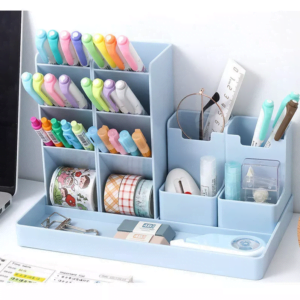 If you're a stationery lover, you're going to love keeping them in this display and storage unit. It holds all types of stationery but the best thing is that it's multi-functional and modular.
Stack or detach the shelves according to your preference and change up the look for some variety. We also think it's versatile to use for cosmetics and kitchen utensils. Comes in pastel blue, pink, green and white making it an attractive and functional addition to your office or study desk.
5. Writer's favourite: Cute avocado stationery to make you fall in love with your workstation from Light in the Box (Save 8%)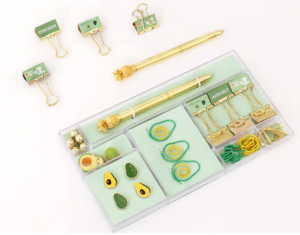 We know that avocados are good for you but what really makes us smile is this endearing avocado stationery set.

These avocado pens, erasers and clips are so Kawaii (cute – in Japanese culture) and elegant with the main stage use of gold pastel colours. Put them on your desk and you'll want to spend more time there simply because they'll brighten up your day.
6. Enjoy clear audio during meetings or your favourite tunes with wireless HD headphones: Sennheiser (Save 9%)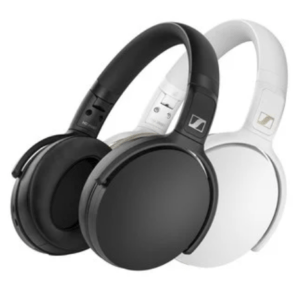 You love that regular podcast during your rest break, morning walk or need to have audible sound during meetings but your current earpiece or earphones aren't doing you any favours. Muffled and low volume sounds will be history with Sennheiser's blue tooth headphones giving you non-stop crystal clear audio.

Control your music and calls with its touch buttons conveniently placed on the earcups. Don't worry about wearing them out because they have 30-hour s of battery life. The headphones are also foldable and compact yet strong resistant from its made of durable and high-quality materials. Available in black or white.

7. Get going with your new laptop bag pack: Bang Good (Save 6%)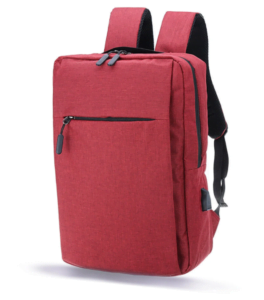 We like that this smart laptop backpack doesn't look too formal or casual. It perfectly meets somewhere in the middle with a sleek and stylish design making it suitable for business meetings and social catch-ups. It's also functional as it fits up to a 15.6-inch device and has a USB charging external jack while keeping your electronics protected with durable cushioning.

If you're over the classic handle laptop bag or sleeve, this could be a nice change for not only your laptop but to fit other things in its various pockets like a mouse, earphones, stationery, wallet and cards – all the essential things you'd need for work and just going out.

Bonus favourite for the kids (because they want to be like mummy or daddy!)
Bag pack for boys and girls: Lime Tree Kids (Save 9%)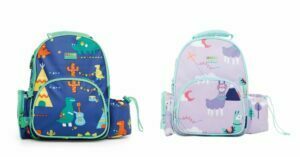 What do you take when you go out with the kids? EVERYTHING.

And you can fit almost everything in a Penny Scallan backpack which is ideal for the younger kids as it has ample storage room for water bottles, toys, books and lunch boxes (that's like a Mary Poppins bag – only cuter!)

The kids will love it because of its cheerful colours and design (cartoon dinosaurs, rocket ships alpacas and unicorns). They can access their things from either the two front pockets or the side water bottle pocket. They can also have their names written on the matching bag tag – it's definitely a bag to have!

8. Chow down lunch in handy Bento boxes: Light in the Box (Save 8%)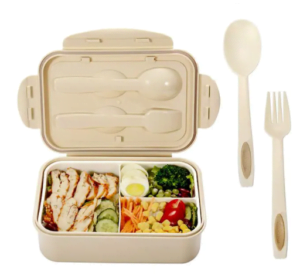 Portion and ration your meals using this BPA free and leakproof bento lunch box. Lunch break is something that most of us look forward to and why not make it more enjoyable by packing your favourite food in a lunch box that keeps your meal warm and fresh?

It comes with a fork and spoon attached to special compartments making it a convenient all-round lunch box for work and school.

9. Put your best foot forward for work and after work catch-ups in shoes from Rockport (Save 5%)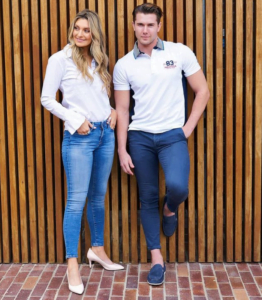 Remember those pre-pandemic days when you had one shoe for work, another for after work and probably a third for commuting between work and after?

This year it's all about practicality and convenience – use just one pair of shoes. Rockport boasts a great range of footwear to make for a smart-casual look at work and more laid-back and relaxed for social get-togethers.

The most important feature is that they're comfortable and can match almost any attire (from suits to shirts!)

Let the kids run, jump and play with school-friendly footwear from Asics: (Save 4.5%)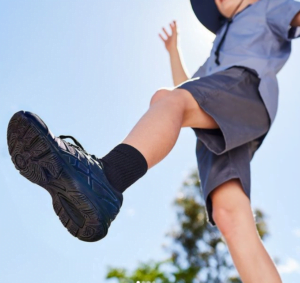 Active and happy feet need the right pair of shoes to support them and we've picked The GEL-550™ TR GS from Asics. Wear them to school and sports with all-day comfort from its cushioned midsole with the brand's GEL technology and a supportive upper. Available in assorted colours for boys and girls.

10. Ladies back to workwear: Forcast (Save 11%)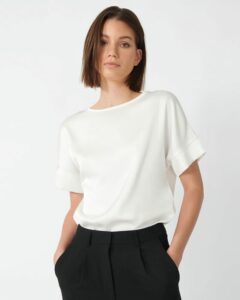 While we've been very well acquainted with tracksuits and pyjama pants for most of 2020-2021, it's time to dress up again.
This Lexi short sleeve blouse can be worn anywhere and for most occasions (work or drinks). Depending on the season, you can mix and match with your favourite pants, skirt and even shorts. The lightweight fabric has a silk satin shine to give you a look of elegance and sophistication, but it's up to you to keep it formal or free and easy.
… And for the gents: Hard Yakka (Save 8%)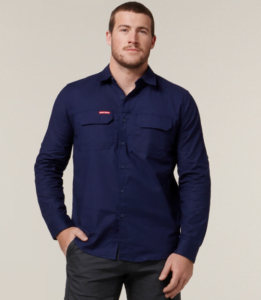 This street-style Flex Ripstop shirt embodies a rugged and smart look for the office and is suitable for workplaces that don't have the suit and tie requirements (it would be hard to wear the latter this summer).

Work from home or at the workplace with this comfortable shirt that features pockets with velcro closures and a sunglass loop. You'll like that it has mesh venting to keep your underarms and back cool. Now just wait for the breeze…
Every time you shop with us, you will automatically receive a discount and part of that saving is donated to your nominated charity. You'll experience the joy of shopping, saving and ultimately helping others in need. Click here to find out more or start shopping with the Doing Good app now (use code: dgrcommu). 

Stay ahead of the trends and the competition
Future proof your business by addressing the TOP 3 emerging consumer trends.
Get the best strategic value out of giving discounts
3 irresistible strategies you can deploy this week that'll boost your sales. Suitable for any business – retail, services or e-commerce.