Increase Customer Engagement and Loyalty with these 4 Simple Fixes to your Loyalty Program
Customer loyalty is one of the hardest things to earn and keep.
As most post-pandemic surviving businesses are starting to recover, they have to deal with stifling competition and wavering customer demands. It's clear to see why some business owners can't seem to grasp what they need to do to gain loyal paying customers while some just want to throw in the towel.
Even if you have a loyalty program and it has through time gained customer loyalty, keeping your current and new customers loyal is another ball game altogether.
Selling a cool product or service that successfully meets the demands of your customer is only half the game. Most companies are now also focusing on improving the customer experience because 85% of customers will pay more for a positive experience, according to a Walker study.
In fact, another report found that 73% of respondents are more likely to recommend brands with beneficial loyalty programs, while 79% say such programs make them more likely to continue doing business with a brand.
So how does your loyalty program stack up against the sea of other offers and incentives out there? Perhaps it needs some extra spice to lure in more customers and get them to buy from you repeatedly.
The good news is that you can make four fixes to your loyalty program to ensure that your current customers stay with you, attract new ones and stay on top of the competition.
1. Simplify the program

If your customers can't understand how to use your loyalty program, they're likely not to use it or worse, abandon doing business with you altogether.
Keep your loyalty program simple and clear. You can easily test this with your staff first. If they are unable to explain how the program works in less than one minute, you'll be losing customers.
People want and appreciate simplicity – before they can ask you questions, you should have answered most of them. You can do this in an easy to follow one-page visual infographic "How the program works" or a one-liner "If you do this, you get that (benefit).
The bottom line is that the less work your customers have to do, the less frustrated and overwhelmed they'll feel. The old way of onboarding people onto loyalty programs was to get them to fill out a plethora of forms and unnecessary details or carry loyalty cards that they were likely to misplace eventually – all of which takes too much time and hassle.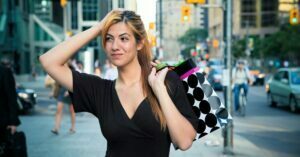 If your staff are unable to explain how the program works in less than one minute, you'll be losing customers.
Yes, you need customer details, but minimize the need for excessive information – usually, their names, email addresses or phone numbers and date of birth should suffice for you to personalise a more rewarding experience for them – like a birthday discount or free gift, for example.
To put it simply (pun intended), a loyalty program should be easy to understand, quick and seamless to use and sustainable for both you and the customer – something that they can use repeatedly with minimal fuss and that will not require additional out-of-pocket cost to you.
2. Make redeeming rewards super easy

In-line with having a super straight-forward loyalty program, redeeming points, gifts or discounts should also be easy. The rewards redemption process is the key indicator of a loyalty program's long-term success, said a Mastercard study. It found that 30% of customers didn't redeem rewards from various programs in the past year because it was too inconvenient.
Increase your redemption rates by creating a smooth and consistent redemption experience, preferably one that's automatic.
If your redemptions have too many caveats or choices, it'll further confuse your customer.
Some simple redemption methods you can use are the points system (they get 1 point for every dollar spent and they receive a cash reward when they've earned the points). Just categorise what every tier of points mean (100 points = 10% off. 200 points = 20% for their next purchase and so on). Match the numbers and keep them consistent (1 = 1, 1 = 10 or 1 = 100) – This usually works well because it's easy to understand and remember.
Alternatively, you can just nominate a fixed discount for all repeat purchases at 10% off for example – this is a great way to incentivize customers to frequently buy from you.
You can involve your customers to keep them more engaged with your brand by using social media and the internet – the places that they access frequently. Encourage them to write a review or testimonial about you (hopefully a good one) or share your products. Reward them by giving them discounts or free samples.
You'll yield great benefits because they're advertising you, you'll have access to their public information and your customers feel good that they contributed and got something as a bonus!
3. Expire the expiry dates

The one thing that would irritate customers the most especially post-pandemic is inflexibility. No one wants to look forward to something only to be told that they can't have it because of an expiry date or another condition.
Same goes with your loyalty program where a study found that 31% of consumers admitted that their biggest issue is that the rewards expire before they can use them.
The new normal calls for being flexible and empathetic. Business owners need to modify any limitations their loyalty program has that are deterring customers to take that next step. Leverage on this strategy by announcing something along the lines of: "This is our new normal to you! No more expiry dates to our X offer – shop from us and get rewarded all the time!"
When you eliminate points expiration or offer a timeless discount, customers will be more encouraged to favour your brand over others because you're showing generosity and a big heart – with little cost to you.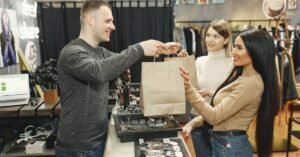 When you eliminate points expiration or offer a timeless discount, customers will be more encouraged to favour your brand over others because you're showing generosity and a big heart – with little cost to you.
4. Show gratitude and give back
Giving something to your customers in return for their support is a good way for them to feel, well, good. But when you demonstrate that your business cares for the community with the involvement of your customers, it makes them feel amazing.
The Conscious Consumer (2020) report stated that 1/4 of customers have switched brands because the latter supported a charity while ¾ of them want businesses to partner with charities to help others.
As your customers can redeem points for rewards, get discounts or free products, let them know that their purchases also help charities and causes.
This works in your favour because you're showing that you're a business that cares and not just one to make profit. People want to see more kindness and compassion as we enter the post-pandemic phase where everyone's been challenged one way or another.
If people know that you're doing good for others, more customers will be attracted to you and you'll further engage with existing ones because you're also speaking to their hearts.
Stay ahead of the trends and the competition
Future proof your business by addressing the TOP 3 emerging consumer trends.
Get the best strategic value out of giving discounts
3 irresistible strategies you can deploy this week that'll boost your sales. Suitable for any business – retail, services or e-commerce.