3 Easy Ways Your Business can be Socially Responsible and Win More Customers
Being a socially responsible business is not some fancy trend or a transient phase that's hot for the moment.
It's a moral obligation and commitment for us as business owners to contribute our resources towards a more sustainable and kinder world.

Being plagued by recent events and uncertainties has indeed sparked pressure on many businesses to incorporate sustainable practices.
New developments like Covid19, global warming and climate change are affecting businesses on the back of evolving consumer needs and demands.
The pandemic has affected all of us in one way or another but it has inadvertently created a need for more kindness and good deeds in the world. So much so that 62% of Australians have reevaluated their priorities and will buy from companies that do good.

And there it leaves the rest of us – businesses that are only trying to get back on our feet, let alone with the extra responsibility of trying to serve our communities. But whether you're a product retailer or service provider, there are ways that you can develop and market sustainability practices for your business and attract more customers.
In this case, the customer is right but we win – give them what they want to help us discover new opportunities, enhance our staff loyalty and grow our profits.

You can show your customers that you are a socially responsible business without making excessive changes to the way you do things. In fact, these three simple strategies will complement and enhance your current operations.

1. Use social media to deeply engage with your consumers

If you're not onto social media already, now is the time as that's where a big portion of your customers hang out. A study found that ⅓ of consumers use social media to research new products, services and brands, while ¼ of people use social media for their purchases.

Covid19 saw the surge in online interaction and buying with mostly Gen Z (25 years and younger) and millennials (born between 1981 – 1996) saying that they've increased their social media consumption. Gen Z comprise 30% of the world's population and are or will become our biggest customers and they're actively looking for businesses that align with their views, says a McCrindle study.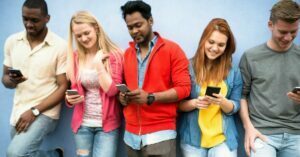 A third of consumers use social media to research new products, services and brands, while ¼ of people use social media for their purchases.
Getting insights into what consumers want by hearing it directly from them is a powerful engagement tool.

If you already have a business page or a group, use it to ask questions such as:

– What are the worldly or community issues that matter most to your customers and how can you take a stance on them?
– What are some common company pledges or promises that your consumers are sceptical about?
– How do your customers truly feel about the way you do business and could you give back more to your community?

Encourage honest and open answers as these will help you continue your research or pivot you in the right direction to serve your customers better. Using your social media pages for more than just promoting your goods will always generate a positive response from your followers. Of course, you have to decide if any new undertakings align with the strategic direction of your business.

2. Be transparent 
Modern consumers, especially those who are socially and environmentally conscious are very savvy. They will see untruthfulness from the tip of their fingers (from social media as aforementioned in the point above) or research internet groups, forums and reviews.
As business owners, our reputation is always at stake and we should do our best to answer any questions and be as transparent as possible.

Even if we don't have all the answers, most customers will appreciate our honesty and that itself builds trust and credibility.

The McCrindle study found that Gen Z consumers can access information and develop their opinions almost instantaneously. So if your brand promotes ethical production values but the source of your products says otherwise, they will find out and you'll be in hot soup.

With 70% of consumers wanting to know how you're addressing social and environmental issues, it'll be worthwhile incorporating your sustainable efforts into your marketing strategy.
Use your website, social media, and physical marketing collateral to share your social and environmental goals, achievements and some challenges you're facing. Openly share why you've chosen to make a difference and the impact or the goal you're hoping to achieve through your endeavours.

Showing authenticity will strengthen the trust your customers have for you and they'll be more inclined to do business with you because they know you care.

3. Walk the Sustainability Talk 
Look around you and see what improvements you can make immediately to jump start your journey into being a responsible business.

For example, whatever industry you're in, you'll be using varying amounts of paper goods. Unfortunately, paper products contribute to 14% of deforestation leaving a massive carbon footprint worldwide.

We can do just a little to contribute to the bigger picture. Spending a little more to use eco-friendly paper on our business supplies like brochures, flyers, letters and business cards will demonstrate that we are an environmentally friendly business to an extent.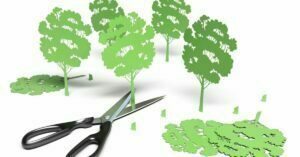 Spending a little more to use eco-friendly paper on our business supplies like brochures, flyers, letters and business cards will demonstrate that we are an environmentally friendly business to an extent.
Let people know about this through your communications platforms as explained above to enhance your brand's image and reputation. The more businesses that engage in this, there'll be less damage done to the forests and natural habitats – that's the bigger picture and the movement we want to be part of.

If your business uses a supply chain, ask if they too practice sustainability. Being known to be environmentally conscious can be a feat but is more easily achieved if you are partnered with like-minded suppliers and stakeholders.

Understand how your supply chain works and if they are as engaged with making a positive impact as much as you are, promote them.

Your customers will see that you're not only a front-line environmentally or socially responsible business, but that you're actively supporting your community and helping the environment starting from your supply chain.

If it's worth revealing, share how your products are made, what they're made of, who makes them and under what kinds of conditions. The reason to account for this to your customers doesn't just show that you are an ethical company, but that your products are made with care and are higher in quality.
The last thing you need is more business uncertainty and losing your customers to the competition. In just two minutes, we'll help you create a simple but effective loyalty and rewards program to keep your customers coming back for more while doing good for the world. Click here for more info.
Stay ahead of the trends and the competition
Future proof your business by addressing the TOP 3 emerging consumer trends.
Get the best strategic value out of giving discounts
3 irresistible strategies you can deploy this week that'll boost your sales. Suitable for any business – retail, services or e-commerce.