4 Important metrics to help you consider if your loyalty program is working for you
Establishing a loyalty program for your business is a lot like having a relationship.

You don't just invest your time and money in it only to leave it and let it work by itself.

It's something that is constantly evolving along with changing customer preferences, shopping trends and your own access to resources for the season or period.

With the pandemic immensely impacting customer shopping habits, customer loyalty has hit the centre stage with 90% of retailers focusing on creating and improving customer loyalty, says the 2021 Loyalty Industry Data Study. Customer loyalty has always been important, but it's now critical for the survival of most businesses.

However, If you just set and forget your loyalty program, you stand to lose your biggest profit makers who are your loyal customers to competitors. So just like a relationship, it's good to check in regularly to see if things are going well and work towards improving it over time.

One of the main benefits of a loyalty program is having access to its detailed analytics and data. When you understand what each metric of your loyalty program represents, it'll help you determine how sustainable it is.

These are four main metrics to help you gain valuable insight to determine if your loyalty program is working for you and how to improve each of them.

1. What's your loyalty program's level of engagement?

This is the basic metric overview of the ROI's your loyalty program should be churning for your business. Look at the active members in the program versus your total number of customers.

Active members are customers who have engaged with your program, such as signing up, earning and claiming a reward or given feedback. What's the percentage of active members you have over your total number of customers?

Research shows that more than half of customers abandon a loyalty program because they don't see the value in it or it doesn't engage with them.

If you want your active members to grow, think about offering them something that's not only valuable but relevant and genuinely appeals to their emotions. Seeing the number of active members will also help you gage if your program is easy to use, accessible and convenient.

For example, eliminating the number of processes a customer has to go through in order to claim their reward or sign up is a key feature that many people are attracted to – the less they need to do, the better.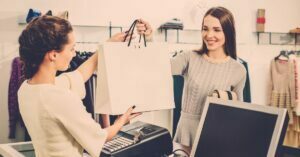 Offer your customers something that's not only valuable but relevant and genuinely appeals to their emotions.
If you need to pick up the pace of your active memberships, it'll be useful to see if your loyalty program is even visible to your customers. Loyalty programs and their incentives need to be consistently promoted through your website, social media, email campaigns, customer invoices or in-store visual merchandise.
Reward your customers at every point of the program cycle – whenever they sign up, download an app, buy from you for the 20th time and refer their friends to you: It's always a work in progress to maximise engagement and your ROI's in the long run.

2. Are you profiting?

Investing some amount of money into your loyalty program was backed by the expectation that it'll earn you money. Find out if it is by calculating your generated revenue minus the rewards earned. The revenue generated sums up all purchases that were connected to the program. Then you minus this amount by the rewards earned which is the total of all rewards that members have earned but have yet to redeem.

This determines if you're actually profiting from your loyalty program, or not. When your revenue or return made from acquiring new customers exceeds the cost of your rewards, your program is making you profit.

On the other hand, if your cost exceeds your revenue, your loyalty program will not be financially viable because your rewards offering are too expensive.

Ironically, it's not always about money. While offering a discount is always appealing and timeless, it may gradually eat into your margins. So capitalise on your existing assets and features to offer alternative means such as free shipping, freemiums (giving customer access to some of your paid services), a free small gift or session.

While these incentives are not completely free, they generally would cost less then consistent discounts where you have to keep forking out money to make up for the lost balance.

It's good to build your brand image through generosity, but not knowing what rewards you can afford to give will eventually crush your profit.

3. Do customers think your loyalty program is valuable?

To discern if your program is generating value from your customers, look at their redemption rate versus their rewards redeemed. It immediately tells you if your members think your rewards are valuable.
If your customer earns a reward and redeems it on the spot, they're excited to get it because it's valuable to them. But if you have decreasing redemption rates, it could signal that your rewards are not relevant to their needs and needs to be revised.

The worst scenario is already investing in the cost of the reward and not having them redeemed that will post a double "loss" for you.

Other reasons your customers may not redeem their rewards is because they don't know about it so making your incentives highly visible is crucial to drive customer engagement and enhance their shopping experience.

Personalising rewards for customers is more effective than simply giving them something for the sake of it and because it's inexpensive to you. Asking your customers what they want through focus groups, social media and feedback forms will give you valuable insights to what matters most to your customers.

This takes time and some resources, but it's a real investment and long-term strategy to strengthen customer loyalty and increase your ROIs. asking your customers what they want makes them feel valued and this happens before they receive any reward.

4. How compelling is your loyalty program?

The ultimate goal of your loyalty program is to convert visitors and browsers into paying customers. Basically, your program is successful if you've achieved a high number of sign-ups and sales from new customers.

When a customer is rewarded for fulfilling the call to action that makes sense to them, they will move onto the next steps that eventually result in the sale. The type of language, visuals and messaging have to resonate with the customer so they understand what their reward is and what's at stake if they don't follow through.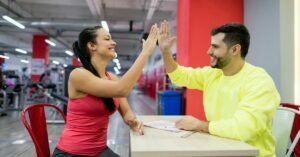 Your program is successful if you've achieved a high number of sign-ups and sales from new customers.
For example, you can't ask a customer to give you a review and get 10% off their next purchase if they haven't bought anything from you.

Likewise, if you're asking too much or too little from your customers, it may deter them from taking action and receiving the reward. If the incentive is not aligned to their journey with you or if it's irrelevant to them, they won't feel motivated to move forward.

If your rewards are inaccessible or take too long to redeem, it will prevent any willing customer from buying from you. As aforementioned, offering rewards because they're low cost and unattainable for the customer will backfire on you (for example if you sell t-shirts and offer $5 off with a spend of $100 or more). Most new customers will not spend that amount for first time purchases on t-shirts in general.

Instead give them free shipping or an express shipping upgrade for free if they buy one shirt (regardless of the retail price).
This is a stronger incentive for them to buy the t-shirt and more because they see the value in their purchase. You want to get them over that hurdle to make that first-time purchase so they will come back for more.

Rewarding your customer for every goal they achieve for you rewards your business too. A loyalty program is not just a one-off incentive to win the sale. It's an on-going process to nurture and enrich your customers, build meaningful relationships with them that will grow your business. Click here to find out how we can help you grow your business with an effective customer loyalty program at no extra cost. 

Stay ahead of the trends and the competition
Future proof your business by addressing the TOP 3 emerging consumer trends.
Get the best strategic value out of giving discounts
3 irresistible strategies you can deploy this week that'll boost your sales. Suitable for any business – retail, services or e-commerce.