Top health and fitness deals to complete your home gym and get fit for 2022
For the last 20 months, many of us have alternated between exercising at the gym (a preferred choice) to sweating it out at home (not so ideal for some).

But something interesting actually happened during this time. The home fitness revolution began that spiked the sales of fitness and sporting equipment, clothing and accessories.

Avid gym goers who were used to exercising with their peers or alongside others adapted to doing it alone within the confines of four walls, a run or brisk walk in their neighbourhood. If you're now a self-proclaimed home exerciser and don't see yourself going back to the gym anytime soon, 2022 is the perfect opportunity to transform your home gym into a fitness haven.

You may have thought of styling it up, getting more durable functional equipment or accessories to help you max out that one last rep.

We've scoured a range of health and fitness products from our shopping platform to help you achieve your fitness goals regardless of where you are in your journey.

Get ready to conquer this new year and flex those muscles!

FITNESS EQUIPMENT OVERHAUL FOR YOUR DREAM HOME GYM

Gym Direct – DIY Home Gym Package: Varied prices (Save 9%)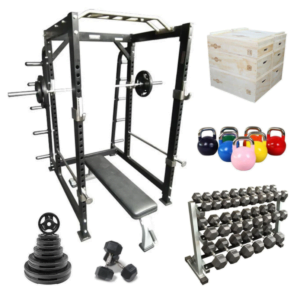 If you're serious about creating your ultimate home gym and not having to fuss over the smaller items, Gym Direct's home gym package may be your first and last purchase.

It lets you pick and choose different equipment and accessories to build your dream gym in your garage, living room or wherever you choose to set it up.

Select from weight training machines, weight benches, power racks, weights (dumbells, barbells, kettlebells). All the items in the package are already discounted so you'll be enjoying theirs and our discount!

This merchant also has a superior range of various gym accessories and products from cardio and strength training machines, sports equipment and exercise specific items.

NEW ACCESSORIES FOR NEW GOALS

Sportitude – PTP PowerTube Pro Resistance System: $84.55 (Save 6%)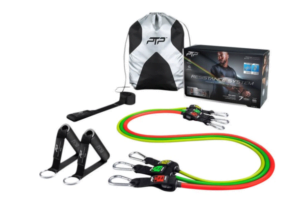 Never underestimate the power and pain of training with resistance tubes. Just because they're not decked with heavy weights and steel doesn't mean they're easy to train with. The PTP PowerTube pack features multiple resistance options to strengthen and challenge your body while being easy on your joints.

They are suitable for all fitness levels and perfect for indoor use. Easy to set up and use, just hook it to your door and exercise in 50 different ways to improve your strength, power and even help your rehab. Bonus: We like that it comes with a convenient carry bag so you can take it while travelling – yes we can travel and be fit!

Sportitude – Dumbbell Adjustable Weight Set – 20kg: $83.65 (Save 6%)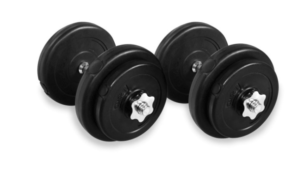 The classic dumbbell pair are timeless gym equipment choices that will help anyone from any fitness background improve their strength and endurance.

That's why we selected this simple and compact adjustable weight dumbbell set for its versatility and convenience.

It comes with 8 individual weight plates (4 x 1.25kg and 4 x 2.5kg) that you can adjust for simple toning, muscle building or maintenance and to supplement your overall fitness routine.

Sportitude – BBBYO Glass Is Greener Bottle + Peace Carry Cover – 570ml: $43.20 (Save 6%)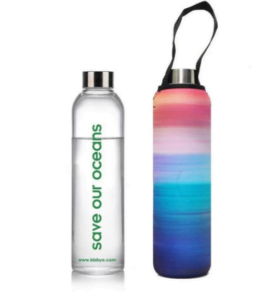 All that sweating when exercising, especially in this summer heat will make you thirsty. Quench your thirst with this trendy eco-friendly glass bottle. With easy on eyes and a colourful bottle insulator cum carrier, it'll keep your drinks hot and cold for longer.

Save the planet while you're at it as its made out of sustainable glass so you're sure to be drinking a beverage without the nasty BPA chemicals

NEW GADGETS TO PUT YOU ON THE RIGHT TRACK

Onsport – Fitbit Charge 5 Fitness Tracker Black: $228.45 (Save 9%)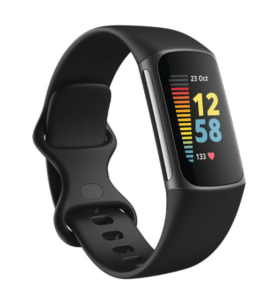 If there's only one thing on this list that you can buy, get this smart Fitbit. Helping to track everything from your daily activity, heart rate, sleep, oxygen level and heart rate, you'll get the detailed lowdown on how every area of your health is performing.

For something that you just wear around your wrist, you'll understand how to manage your stress better through mindfulness tools and how to optimise your workouts to be fitter and stronger.

They're offering additional features through a Fitbit 6 month premium membership when you purchase this product. Worth a try – all for good health and longevity.
Onsport – JBL Endurance PEAK Waterproof Wireless Headphones: $163.75 (Save 9%)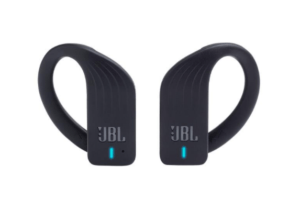 It's time to dump those wire headphones or earphones where you don't need to unravel the wires anymore (not a pleasant experience when your rate is elevated!)

The sleek JBL Endurance headphones let you listen to your favourite tunes while you walk, run or lift for up to 28 hours.

The best part is that it takes only 10 minutes of recharging to get another hour of life. The earpieces are flexible for comfort and have a hook to stay put in your ears. You can control the sound of your calls from the touch controls on the earpiece so there's no need to reach for an additional device.

SUPPLEMENTS TO BOOST YOUR WORKOUTS AND RECOVERY

Blackmores Multivitamin + Immune: $31.85 (Save 9%)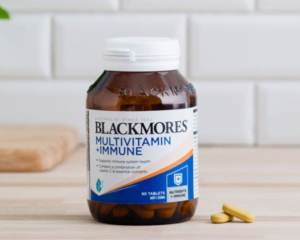 For general health and immunity, it's always good to have a handy multivitamin to take daily.

We understand that a strong immune system is one of the foundations to preventing sickness and this multivitamin can help assist in energy production, elevate nutrient levels in our bodies and just aid in our healthy living practices.

Each serving contains our recommended dosages of vitamin C, B vitamins, magnesium, potassium, zinc, choline and others to help us live better and healthier.

Elite Supplements – Pre-workout powder: Various prices (Save 8%)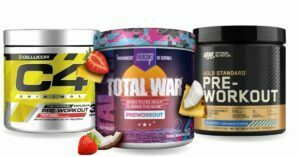 Whether you just started working out, are a seasoned enthusiast or a pro, a good pre-workout will get you over that edge and help you push beyond your limits.

Elite Supplements offers a huge selection of international and household brands like Cellulor, EHP Labs, Optimum Nutrition (ON), Muscletech and more. Pre-workouts come in variations of low, mid to high stimulant formulas. It's best to read and understand the ingredient labels carefully before buying. But we can testify that when you take a pre-workout, especially on days when you don't feel like working out, it'll make you WANT to workout.

Brand prices vary – most are under $100 and supply 30-50 servings.

Elite Supplements – Protein powder Various prices (Save 8%)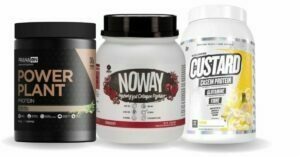 Protein powder isn't just for the bros who want to make gains. They've become a popular product for everyone who needs that extra protein or meal supplement to support their strength and muscle growth or maintenance.

Choose from the selection of regular whey protein, plant-based and vegan protein powders to make your favourite shakes or add as ingredients to your healthy desserts. Some brands offer options for high protein, high carb and high protein, low carb, though, after some research, most of them are generally moderate and low in fat.

Tip: Read their customer reviews especially for taste because while some powders taste great, a few others can leave an unpleasant aftertaste in your mouth.
YOUR BEST BODY STARTS IN THE KITCHEN
Nourished Life – Coconut Magic 100% Pure Premium MCT Oil – 480ml: $23.85 (Save 4.5%)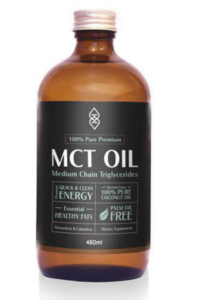 Going loco for coconut oil is all the rage lately. But there's a solid reason behind it – research has found that the oil, especially its pure form as MCT (Medium Chain Triclycerides), helps boost energy and mental clarity.

MCT is converted into clean energy by the liver and not stored as fat in your body. Instead, it helps the body produce ketones which is why many people swear by having a sharper focus and better performance overall when consuming it.

The oil has no taste and is gentle in the stomach. Some people love adding it to salads, sauces and shakes. It can also be taken before exercise or when you know that midday slump is approaching for a quick pick-me-up. Otherwise, if you aren't already, it's a good addition to a lifestyle that incorporates intermittent fasting and/or low carb eating.

My Muscle Chef –  Various Prices (Save 10%)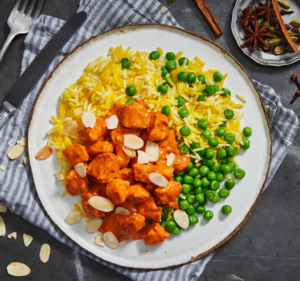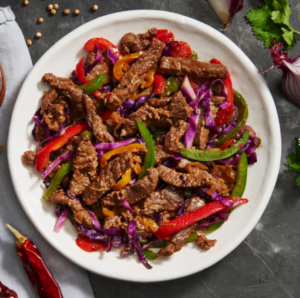 If cooking isn't an option for you or you want a break from the kitchen but don't want to break the bank and all your healthy efforts, try My Muscle Chef's healthy and delicious cuisines.

They can customise your meals for you or you order their menu selection based on your goals such as calorie control, building muscle and performance. Choose from main meals, breakfasts, healthy drinks and yummy snacks. You just need to order and they'll deliver the food to your door.

Each one of their dishes also breaks down the calories, macros and nutrients so you know exactly what you're eating and how it'll help enhance your overall nutrition.
Every time you shop with us, you will automatically receive a discount and part of that saving is donated to your nominated charity. You'll experience the joy of shopping, saving and ultimately helping others in need. Click here to find out more or start shopping with the Doing Good app now (use code: dgrcommu). 
Stay ahead of the trends and the competition
Future proof your business by addressing the TOP 3 emerging consumer trends.
Get the best strategic value out of giving discounts
3 irresistible strategies you can deploy this week that'll boost your sales. Suitable for any business – retail, services or e-commerce.