What kind of consumer are you and how your buying choices could influence the world
You probably know someone or some people who swear by only buying things that are products of fair trade.
Perhaps you are this person who's usually particular about the origins of your purchases and are not afraid to ask questions and demand answers.

On the other hand, you may like shopping from brands that make their goods easily and readily available. You want your purchases to fulfil these three criteria: fast delivery, affordable and convenience.

Wherever you are in your preference of buying decisions, one thing is hard to ignore: more people are becoming conscious about how brands are producing their goods because Mother Earth is pleading for her survival.

On an environmental standpoint, Salmat and ACRS research shows that 34% of Australian shoppers want to pay more for sustainably made products while 31% said they didn't buy things because of misaligned brand values and ethics.
For social issues, the Conscious Consumer Report found that two out of three Aussies want companies to do more to help solve or contribute to the betterment of societal problems.
In general, there are three different types of consumers. While some of us can't be fixed in one category due to the nuances of our buying decisions that shift depending on the type of products or industry, we can get an overall gist of what kind of consumer we are.
See if you can identify yourself and how your purchasing decisions can affect the future, businesses and your community.

The Convenient Shopper (on a budget)

You love things that seem to be on a neverending sale or at incredibly low prices. You're always on the lookout for best buys especially for clothing, household items and other goods that are classified as "fast-moving" and easily produced.

Shopping at Kmart, Target, Big W and other places where you can buy the latest high volume products is where you're likely to be.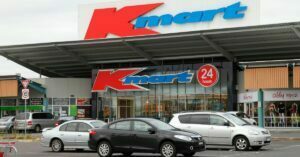 Shopping at Kmart, Target, Big W and other places where you can buy the latest high volume products is where you're likely to be.
Price and convenience are usually your priority, then quality and the last is how your purchase was made. You're not alone in this quest for the best (deals) as The Journal of Consumer Research showed that people would more often than not choose retailers that offer them the best bang for their buck.

Your goal is to maximise savings and minimise spending and this could be good for your wallet and support the economy.

Because of you, the business world remains competitive by offering the best and lowest prices – at least lower than their competitors in hopes that you'll always shop with them. On a larger scale, the economy is constantly stimulated by frequent spending, increasing further product demands and creating more jobs for people.

The Fair Shopper

You somewhat care about where your clothing or furniture comes from and how it was manufactured, but price still takes precedence. Practicability comes first and then sustainability, but if both are part of the package, then you're happy to reach for your wallet.

For example, when choosing to buy those pair of shoes that's a little cheaper but its production values are questionable compared to another pair that costs slightly more but is the result of fair trade – you'll go with the latter.

In your heart, you're doing the right thing by supporting fair work practices and don't mind paying slightly more. But if the price difference between the two shoe brands is significant, you'll think again.

You're not one to painstakingly research the supply chain of every single item you buy. In fact, you'd selectively consider the provenance of your purchases based on its type.

So you're not going to investigate the origins of every single item on your grocery list as that's too time-consuming, but yes, free range and organic are good sometimes if they suit your budget for the week.

You may not fully support fast fashion (clothing, shoes, bags) but if they were made ethically and have a reasonable price tag to suit, you'll buy them occasionally.

While it seems that you're on a fence between the convenient shopper and dedicated conscious consumer, you're a balanced blend of being socially and environmentally conscious and budget-conscious.

Businesses are attracted to you because they can price their goods at a higher premium with more transparent production details. As a result, their profit margins increase while you don't mind supporting them for a fairly priced and fairly made item.
Economically, you contribute to the industry at large with some companies selling fast-moving consumer goods (FMCG) and others promoting their sustainable merchandise.

The Devoted Conscious Consumer

If something was made ethically and with sustainable materials, you'll be buying it.

There's no force greater than your stance on a product and brand that supports sustainability and society as fundamentals of their business ethos. 
You do your research before buying most things and expect them to be made fairly, ethically and sustainably. If not, you have no qualms about terminating your support for any brand that falls short of your expectations.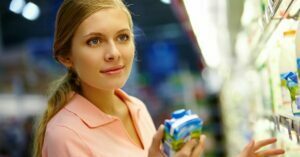 If you're a Gen Z (born between 1997 – 2012), you're one of the 84% in your age group who expect organisations to be more involved in social issues even if the issues are outside their focus area, says the Australian Communities Report.

You're part of this next generation "Cancel Culture" and are a game-changer who influences how brands make and sell their goods as well as how other consumers shop.

You're not afraid to tell others that you support organisations that align with your purpose and passion because you truly want to contribute to a better future and lives for others. The insights into what drives shoppers like you is mostly climate and environmental distress, with 57% of consumers wanting to help in this area while some 51%are concerned with data privacy and security and 49% prefer locally sourced products – Salmat and ACRS

Brands are feeling the pressure from your demands and are turning towards making goods that "give back" to the environment. You'll see retailers switching their goods to be made from materials that are eco-friendly, recycled, upcycled, plastic-free, biodegradable, plant-based and made in fair work conditions that promote equality and transparency.
These progressions aren't only good for humanity, but good for business. Organisations know if they can make you loyal customers, they will also see continual and incremental profits.

You're creating a win-win for all parties to benefit and an opportunity for the world to be a better place.

Want to receive exclusive discounts while supporting your favourite businesses and automatically help fund your charity of choice?
Download the Doing Good Rewards app here and get set up to shop in less than 2 minutes!

Stay ahead of the trends and the competition
Future proof your business by addressing the TOP 3 emerging consumer trends.
Get the best strategic value out of giving discounts
3 irresistible strategies you can deploy this week that'll boost your sales. Suitable for any business – retail, services or e-commerce.