Loyalty Programs: Can They Work for Small Business?
Small businesses are the heart and soul of the community.
We're the ones who can move mountains and disrupt the status quo for a better change.

But lately, we felt more defeated by the uncertainty and disorder of the pandemic. You could have been looking forward to starting a new business or ramping up your existing operations in what looked like a new beginning: 2020.

Instead, it was the beginning of natural disasters like the bushfires then superseded by 19 long months of Covid19.

Make more money and make up for lost time

As we reach this endemic phase, it's time to think about incentivising more customers to buy from us so that we can make more money and make up for lost time.

We could give discounts, free gifts or samples and other forms of promotions, or we could create something for the long term: customer loyalty programs.

This will give us a unique advantage to entice our customers to become our loyal fans who'll continue to buy from us, and rave about us to others hence inviting more sales on a continuous, ongoing basis.

But while we prefer to keep our operations and costs lean, we're wondering if loyalty programs are effective, worth our time and won't cause a limb. 

Focus on loyalty

First, we need to understand the importance of a loyalty program and why we should put more energy into customer loyalty = retention.
A retail survey found that 52% of customers will shop with you if they feel rewarded. 63% of millennials (a very influential and strong group of customers), are likely to buy from you if they're part of a loyalty program.

Surely, statistics don't need to prove common sense because if you'd take anything away from this article, it is this: The fundamental drive of your loyalty program is to reward customers in exchange for an action you want them to take.
When they're rewarded, they'll feel happy and motivated to continue to buy more frequently with you. Your sales increase and your business will thrive.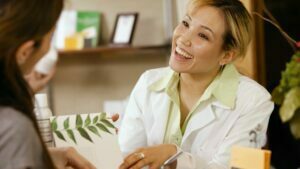 The fundamental drive of your loyalty program is to reward customers in exchange for an action you want them to take.
But with promise, there's always some hesitancy. We explain certain types of loyalty programs that will bring in more business and overcome some common hindrances:

Discount Program when cost and time are a factor

This may sound counter-productive – you're trying to save cost so wouldn't giving discounts mean more expenses?
Not really, if this is part of your long-term strategy.
Firstly, trying to figure out how much time and money will be spent on a customer loyalty program is like predicting Melbourne's weather – you never know what you'll get and things could turn out differently from what you expected.

While there are various types of programs like physical loyalty cards and stamps, digital cards and integrated point of sale (POS) loyalty, each one can cost you anything between $50 to $5000 a month.

As time, budget and efficacy are what you're looking for to maximise your ROI's, consider a points or lifetime discount program.
There's usually a very small fee to join a program or none at all if you're creating your own. The only "cost" is when customers earn points when they buy from you and can redeem these points to get discounts, free shipping or some special offer.

The more offers they enjoy, the more they'll shop with you because you give them the value they want – that's when you'll see your ROI's.
Take this simple example, if they spend $100 from your e-commerce store, offering them free shipping sets you back only $10-$15. Or if they've already spent $200 for two sessions of pet grooming, giving them $20 off on their third $100 session still makes you money. You can adjust your discount and offers accordingly so that it doesn't affect your costs and operations and only takes a minimal % from your profit margins.

In the bigger scheme of things, when you have lifetime discount programs like this, your customer's spending amounts and frequency accumulate to higher and repeated sales.

You've just created an advantageous compounding effect because when customers make one purchase through your loyalty program, the likelihood of them making a second purchase is almost 30%. After that second purchase, the likelihood exceeds 50%.

It's hard to put a price on that.

Mission-Based Loyalty Program when you're concerned about the size of your business
If you know the story about David and Goliath, you'll understand that it's not the size that matters, it's how you conquer your odds – in this case, it's marketing your small business to make a big impact.
While giving discounts or rewards remains a popular choice, offering that extra special incentive to your customers by thanking them and showing appreciation will take you beyond those extra miles.
Sometimes you don't even have to thank them yourself, but the very act of them purchasing from you is a big thank you to them already.
This can easily be done through a mission-based loyalty program where your customers feel like buying from you is their contribution to doing good for the world, and everyone wants to do their part, especially in these turbulent times. This is why 62% of customers will join a loyalty program that has a positive impact on causes they care about.
According to McCrindle's 2021 Australian Communities research, the top 8 causes people love supporting are medical and cancer research, children's charities, animal welfare support, disaster response, mental health, homelessness, domestic violence and health services.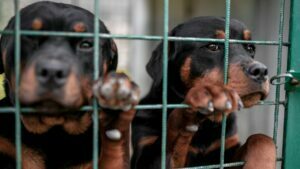 Animal welfare support is one of the top 8 causes that your customers would love to support.
You can choose to support any of these causes by partnering with your local community or charities. When customers buy from you, part of your profit funds that cause or they can choose to donate some of their loose change or savings to that cause.

Then let your customers know the impact they are creating by supporting that cause every time they shop with you. These small acts of giving will grow to positively make a difference in the lives of many.

Get to really know your customers when profit margins are too low at the moment
As aforementioned, investing in a loyalty program may initially cost you some or minimal of your margins. Once things get going, you'll realise that the accumulative spending of your customers will exceed your investment and maximise your ROIs.

If you want this to be on a long term basis, having a simple loyalty program that creates meaningful relationships with your customers immediately gives you a competitive edge over other companies that often make their customers feel under-appreciated. 
The key is to establish that emotional bond by showing how much you value your customers' unique needs to make them loyal to your brand. 
One way you can show that you care for them is by setting up a strong customer relationship management (CRM) system. It gives you greater insight into your customer through purchase data like previous communication, unique characteristics, site activity, visits, and referrals. You can then adjust your service better accordingly to meet their needs.

If you have low margins and rewards or discounts may be costly for you, gathering customer data to develop tailored offerings is a cost-effective way to personally engage with them. You'll have a strong competitive advantage over other businesses that often have a one-size-fits all approach.
Discounts should be considered as your overall master plan to scale your business. The next step is to maximise your ROIs by truly understanding current market trends. Book a free call with us and we'll help you create the ultimate discount strategy that will boost your sales in a short period of time.
Stay ahead of the trends and the competition
Future proof your business by addressing the TOP 3 emerging consumer trends.
Get the best strategic value out of giving discounts
3 irresistible strategies you can deploy this week that'll boost your sales. Suitable for any business – retail, services or e-commerce.