Smart Purchases for Consumers with a Conscience (and appreciate discounts!)
When it comes to rubbish collection day, we sometimes aren't aware of how much waste we're discarding. The journey ends there.
We don't see the enormous accumulation of our waste that's dumped into landfills and to be honest, many of us don't want to know either.
But as we become more discerning and conscious about how we consume things, it's hard to ignore that Australia is pretty big on waste.
On the environment side, the country generated 75.8 million tonnes of solid waste in 2018-2019 which was a 10% increase from 2016-2017 (Australian Bureau of Statistics).
The positive news is that more than half of all waste was recycled (38.5 million tonnes), while 27% was sent to landfills for disposal (20.5 million tonnes).
But that's still a lot of waste. Why would we need to recycle this much if we wasted less?
On the social spectrum, we know shopping at fast fashion stores is convenient and cheap. But they too contribute to landfills and carbon emissions in our country.
Sure, we can shop more pre-loved items, but what if we could still enjoy buying "new" products and decrease the amount of waste we produce? While that sounds contradictory, it is possible.
We've scoured the latest eco-friendly products and brands available on our Doing Good shopping app that will help us do our part to heal our environment and society, support local businesses and get a discount at the same time:
Save 9% and have great coffee with family farmed fresh milk at Kent Street Fare – (Instore purchase of up to $50 spend)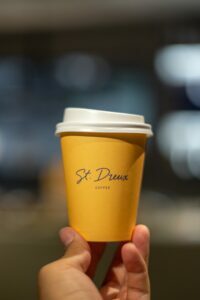 As Sydneysiders go back to the office, they can also look forward to a good coffee at Kent Street Fare. Located at 347 Kent St, Sydney, the cafe offers speciality coffee with breakfast and lunch, an array of sweets and take-home products in a relaxed setting.
Ask for Ellen Fairley who's behind the bar as all the milk served to you is sourced from her family farm. We believe it's what makes the milky beverages at this boutique cafe even more special.
Save 9% on Ecoriginals 3 Packs of Nappies + 3 Packs of Wipes: $84.95 before discount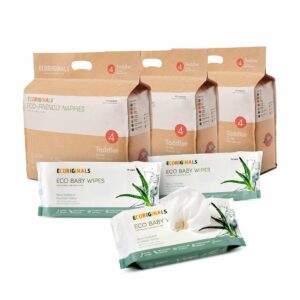 For parents of younger children, these nappies offer comfort for your babies and toddlers and your own peace of mind knowing that they've been made from sustainable materials.
Ecoriginals' nappies are made with over 90% natural ingredients (all plant-based), with no dyes, fragrances or inks. They're gentle on baby's delicate skin to prevent rashes and irritation.
The materials are also 40% more absorbent then other eco nappies and regular nappies while the products are wrapped in 100% compostable packaging with corn starch lining. That means it returns to the earth with zero trace – high points to reduce earth's waste!

Save 6% on Youfoodz vegetarian dishes: $7.95 (Before Discount)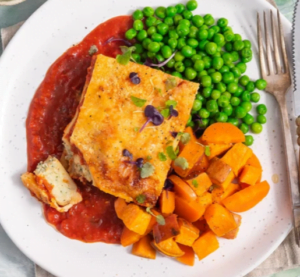 2022 is soon approaching and that probably means a New Year's resolution to exercise more, sleep better and eat healthier. Add in supporting local farmers and you get Youfoodz!
Their vegetarian options like their pumpkin risoni power bowl start from $7.95.
They also offer breakfast, sides, drinks and gift packs.
The company claims that its food is freshly picked and cooked by qualified chefs (no more frozen fare), offering freshness and a good balance of macronutrients to support people on their quest to live healthier and happier.
Save 9% on Eco Modern Essentials Eco Favourites Collection: $77 before discount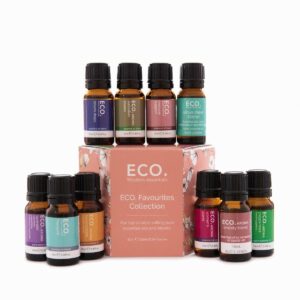 If you're going to indulge in some home-spa therapy, look no further than ECO. Modern Essentials' Eco Favourites Collection 100% pure essential oils and blends.
You can enjoy the best of what aromatherapy has to offer with the brand's top 10 most popular essential oils and blends, namely peppermint, Frankincense, and immune support . We chose this collection as it's the perfect starter kit for anyone wanting to learn about essential oils or a great addition to your existing collection.
The Gold Coast-based company wants to make a difference in the world from providing eco-friendly alternatives to being certified as carbon neutral.
Save 9% on Lime Tree Kids Oasis 750ml Insulated Drink Bottle: $15.99 before discount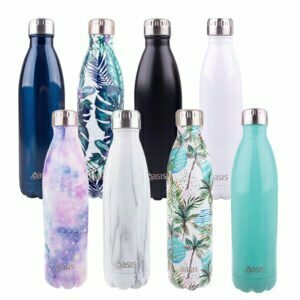 The less plastic bottles, the better and with The Oasis Insulated Stainless Steel Drink Bottle that keeps drinks cool for up to 24 hours (hot for up to 12 hours), you're not even going to glimpse at another plastic bottle again.
The drink bottles aren't just aesthetically pleasing with funky and sleek designs, but they are double-walled so your drink will not "sweat" or drip leaving marks on your bag and items.
They're also 100% BPA, PVC and Phthalate free, made with tight-fitting twist caps so it won't leak and easy to clean.
Save 5% on Lucky Pet Supplies Cat Mate Eco-friendly Wood Pellet Australian Cat Litter 7kg/15kg (Starting at $17.63 before discount)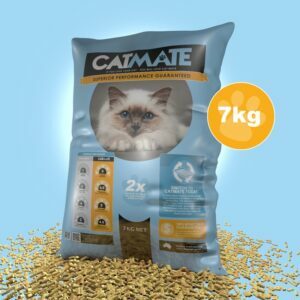 Having a happy feline, a clean house and helping the environment is simply an a-meowzing feeling with Lucky Pet's Cat Mate Eco-friendly Wood Pellet Australian Cat Litter.
The Australian made petter litter serves a great purpose as being easy to use and one that's naturally super absorbent. It also transforms from its traditional pellet shape to a finer substance enabling it to be sieved into the lower tray further reducing odours and improving usage efficiency.
You'll also love that it contains only natural oils to inhibit the growth of bacteria causing ammonia smell and that the pellets are heavier than paper based litter so it won't stick to your car's feet even when wet.
Save 10% on Bird & Knoll Bo Short Dress: $395 before discount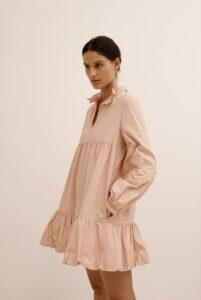 Feel the breeze tickling your skin as you bask in timeless femininity with Bird & Knoll's luxury resort-inspired wear. We're all about summer now and the Bo short dress suits our mood with its playful tone, elegant and practical design.
Founders, Natalie Knoll and Macayla Chapman started the designer label in 2012 and currently features the work of independent artists and designers seen in their premium and limited edition collections. Each piece of clothing is designed with integrity and made to be worn and loved again and again.
Save 18% on Upparel 5 Pack socks prints gift box: $50-$75 before discount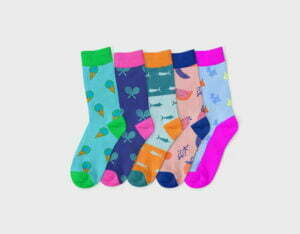 If you're not sure what to give to someone, then socks are usually a safe bet. These colourful designs from Upparel will not disappoint because they're made from upcycled textiles offering both aesthetic, practical and sustainable appeal. Available in men's, women's and kids sizes.
Living, breathing and operating the circular fashion movement, the company wants to keep product and materials in use to integrate back into its supply chain to finally close the loop on excess waste. They actively support organisations and charities who're on their pursuit of better sustainability and circularity.
Every time you shop with us, you will automatically receive a discount and part of that saving is donated to your nominated charity. You'll experience the joy of shopping, saving and ultimately helping others in need. Click here to find out more or start shopping with the Doing Good app now (use code: dgrcommu).